Profile
Cowperthwaite and Company provides professional landscape architectural and design services for clients' residences, estates, farms, historic properties, and small commercial and institutional properties. We synthesize the owner's vision with the site's opportunities. An open dialogue with the client is integral to the design process. We collaborate with architects and engineers, ecologists and soil scientists, artists and craftspeople as well arborists, farmers, and horticulturists. Their backgrounds and expertise can bring insights to the program and the site and add to fulfilling new expressions. Our goal is to create beautiful, functional landscapes that respond to the architecture, relate to the surroundings, and enhance life outdoors.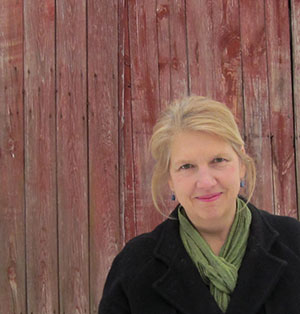 Principal Karen Cowperthwaite is a licensed landscape architect with 20 years experience in landscape design. With a background in public garden work and horticulture, Karen has created outdoor spaces from the small and intimate to the rural country estate. She has contributed to cultural landscape reports and management plans for private homes to National Historic Landmarks and Memorials to the Appalachian Trail. A graduate of Syracuse University, Karen earned a Certificate in Landscape Design from The New York Botanical Garden and a Master in Landscape Architecture from SUNY College of Environmental Science and Forestry where she was awarded the American Society of Landscape Architects (ASLA) Honor Award. Karen is a member of ASLA and a licensed landscape architect in Connecticut.
In addition to her passion for all things landscape, Karen also practices yoga, goes paddling and hiking when she can, and likes to experiment with cooking from her garden.